TRAVERSE CITY – PERSONAL TRAINING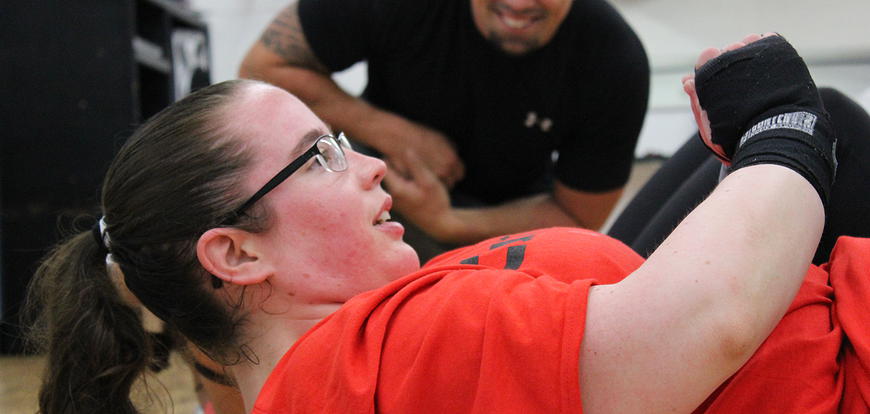 The Red Carpet One On One Training Experience
Private training is an awesome choice for those who want the personal touch, customized program AND a dedicated fitness concierge to direct their personal fitness. It's a program… not a workout. We will design a program to fit your exact goals and walk you through it in our facility. Using state of the art techniques and protocols including those used previously for professional athletes.
Many of our clients travel, and that's just fine. We'll design a program that will keep you on track by detailing exactly what you should be doing while you're away. You'll never skip a beat and if you need your Success Coach, we're just a phone call away.
Unlike other fitness facilities, or 'gyms' you're not just hiring one trainer, you're hiring a team of fitness training professionals dedicated to your success. All along you'll be assigned just one point of contact… your fitness concierge.
We spend a lot of time working with our clients on both the nutrition as well as the exercise components to achieve truly remarkable results.
Read what some of our clients say below, then schedule your Personal Wellness Review to determine what will be right for you.
I have struggled with weight all my life. When I graduated from High School I weight 220 lbs. I tried many "diets" but never kept weight off because I didn't change my life. I joined Fit For You in 1997 with my two sisters, and trained with Vern for many years. Tough at first bu not I LOVE working out. Going to the gym is part of my normal morning routine and always energizes me. A great way to start the day. I have also lost about 90 pounds, and while I still have struggles, I know how to make healthy choices and choose food that will fuel my body. Fit For You has been very instrumental in helping me become a healthier and happier person. I plan on being a member for the rest of my life. And a special thanks to my trainer, who is trying to convince me that "Food is NOT for comfort".
In 2006 I weighed 237 pounds! My doctor told me to prepare for all kinds of health problems, including type II diabetes and high blood pressure; He told me not to expect to live to see my grandchildren! Devastated, I started dieting and walking, eventually after 4 years I had lost 80 pounds, but the struggle to keep it off was SO DIFFICULT! Taking the weight off was one thing; keeping it off was another. I did not have the support of friends and family who would say things like "Haven't you lost enough? Why are you still dieting and working out?" I became a member at Fit For You in the summer 2011. I met with a trainer in December. By the time I met the coaching staff I was weak, had no energy and had started gaining weight. I was so discouraged. I had been trying to run, but was prone to injury and had no strength. The staff at Fit For You supported my goals. The coaches gave me a plan to make me stronger, a nutrition plan that didn't leave me starving and listened to my frustrations. The staff understood that keeping the weight off and staying true to my goal was a challenge but not impossible. They held me accountable to my nutrition and training and give me encouragement when I needed it, as well as busted my chops when I got lazy! I have found the energy, support and friends I needed to maintain my life style changes and I found them at Fit For You.
For most of my adult life, I have been weight challenged. After getting married and giving birth to 2 children, I added additional weight to my body. I found that everything I tried to do to lose weight did not work. My love for food overruled every diet I tried. I became a member of Fit for You in the late 1990's along with my 2 sisters. In all of my years as a member, I have grown to enjoy weight training and working out on the cardio machines. It is a rare day that I do not fit some kind of exercise into my day. With advise and guidance from my trainers, along with a good nutrition plan and hard work, I have lost 75 pounds. The body of my past will stay in the past. Thank you Fit for You!
Complete the form below to contact us regarding Fit for You Personal Training: