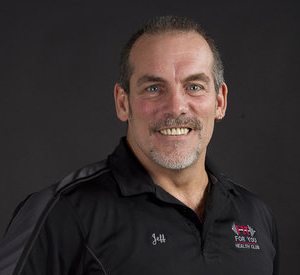 Jeff Gauthier | Co-Owner
Jeff was a body builder for over 20 years. He won everything there was to win in Michigan and continued to compete in Nationals. Jeff was NSCA (National Strength and Conditioning Association) certified in 1986 and has a great passion for helping people succeed in their health and fitness journey. Being a master at nutrition, Jeff has helped thousands of people to reach their weight loss goals and also to maintain them. Jeff has become a very avid Bass fisherman and love's to fish East Bay.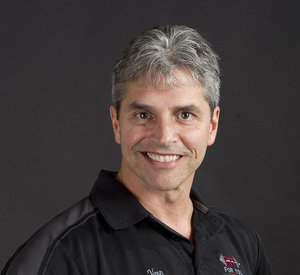 Vern Gauthier | Co-Owner
With nearly 30 years in the Fitness Industry and countless numbers of successful clients Vern has developed an extreme passion for helping the novice exerciser reach their full potential in health and fitness. Starting as a Body Building wannabe in 1985 Vern won the NPC National Body Building Championship in 1991 and competed professionally until 1993. Vern enjoys riding his motorcycle with his wife June when he's not in the gym.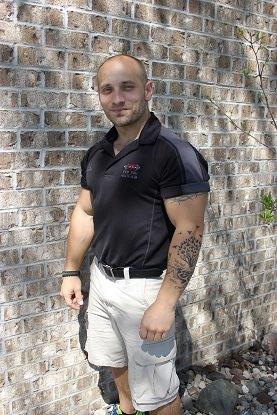 Tim Woods – Personal Training Director
Tim Woods has over 20 years invested into the world of health and fitness. He is the Head Lead Trainer at Fit For You, Instructor for the Core Fitness Class, and holds a regular nutrition seminar. Tim Woods carries a degree in business and holds certifications through ACSM & ACE in Personal Training, Medical Exer-Therapy, and Nutrition. He was a Manager for GNC for 10 years and has a vast knowledge in natural medicine and supplementation. He enjoys all forms of fitness, snowboarding, traveling, and most of all the huge reward of seeing a client reach their goals.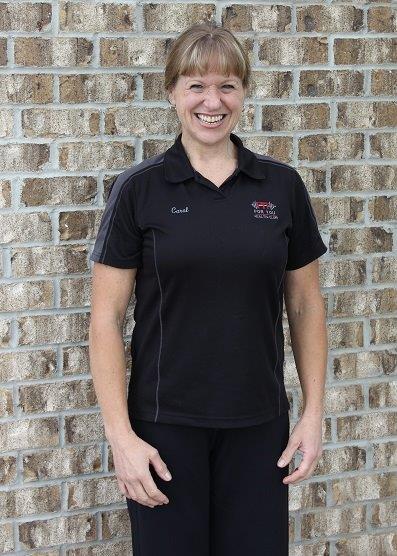 Carol Allen – Personal Trainer
Carol has worked for Fit For You Health Club since 2008 and brings with her over 30 years experience in the health and fitness field. She earned her first certification through Nike Network. She began teaching aerobic classes in 1982 and started her 25 year nursing career in 1983. Carol has also attained certifications through The Fitness Firm, Fit For You, Zumba Basic I & II, Zumba Gold, Zumba Toning and Zumba Gold/Toning. Carol splits her time in the gym, working with Personal Training Clients and teaching Zumba Classes. Carol enjoys spending time with her family, planning events/feeding people (she also is the kitchen supervisor at The Presbyterian Church) baking, making people feel special and spoiling "The Girls", her Shi Pom/Yorkies.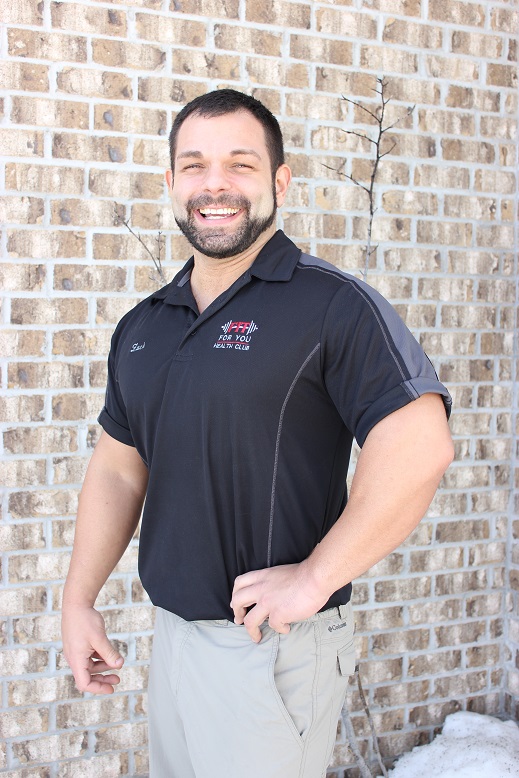 Zach Little – Personal Trainer
Raised in Northern Michigan, Zach has learned his training style and philosophy through 20 years as a professional trainer in various positions in health clubs and gyms. He has also honed his skill through bodybuilding in cities such as Grand Rapids, Chicago and the greater Detroit area. Zach holds many certification such as A.C.E. and currently as a C.P.T. through NESTA. Considered a body composition expert that transforms people through intense full body workouts and detailed nutrition plans based around high quality protein. After 20 years as a personal trainer Zach can fix any problems that may come up in any training program.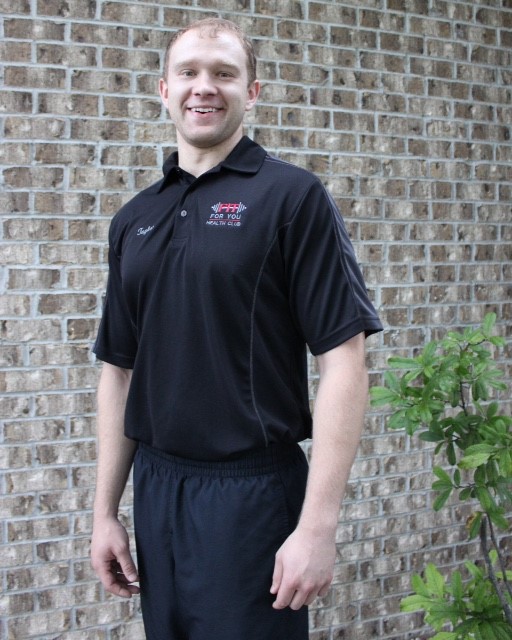 Taylor Kowalesky – Personal Trainer
Fitness isn't a fad, it's a way of life – it's a lifestyle.
My own lifestyle change occurred as a young person. Growing up overweight, I was always making poor nutritional choices and being very inactive. You can probably imagine I went through a lot of pain! That's when I found the sport of boxing. It changed my life. I have since become a Certified Fit For You Personal Trainer/Success Coach. My passion lies in, not only my own health but the health and personal goals of my clients. Every day I find myself wanting to give more, learn more and be more. I am also the exclusive certified Boxing Coach here at Fit For You.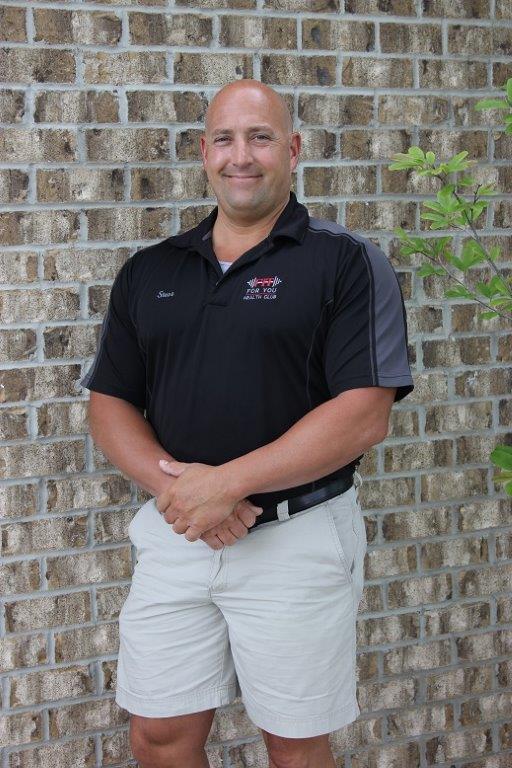 Steve Rife – Personal Trainer
With over 20 years of experience at Fit For You, I've seen us grow into one of the leading fitness facilities in Northern Michigan. I've also had the opportunity to help countless people during that time reach their fitness goals, but more importantly, to help them realize that fitness is a life style and that feeling good is equally as important as looking good. In the hectic world we live in, sometimes it's hard to find that balance between all of life's responsibilities. Myself as well as our Team at Fit For You will assist in finding just that! Leading a healthy lifestyle is what we're all about.
I've always thought of myself as a "Life Coach" as well as a Personal Trainer.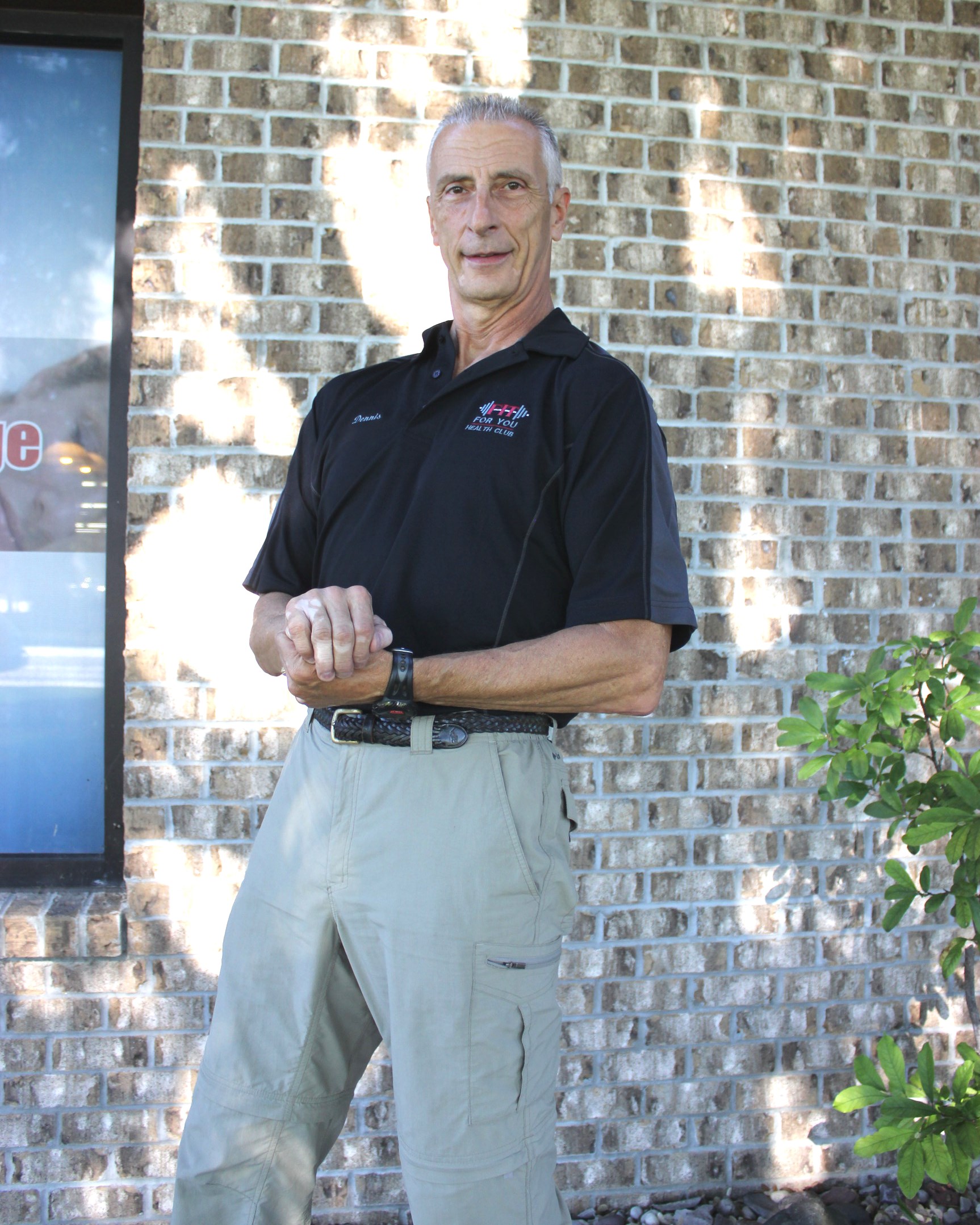 Dennis Prebee – Personal Trainer
For more than 30-years I've been a Personal Trainer and Golf Coach instructing Private, Semi-Private and Groups for coaching and training. I love doing it all, but my specialty is in Functional Strength, Flexibility and Balance which is specific for the Body, Brain and Game.
I am constantly learning from each client on how to improve myself as well as their performance. Outside of working at Fit For You, I enjoy Nutrition, Sport Psychology, Cycling, Reading and Travel.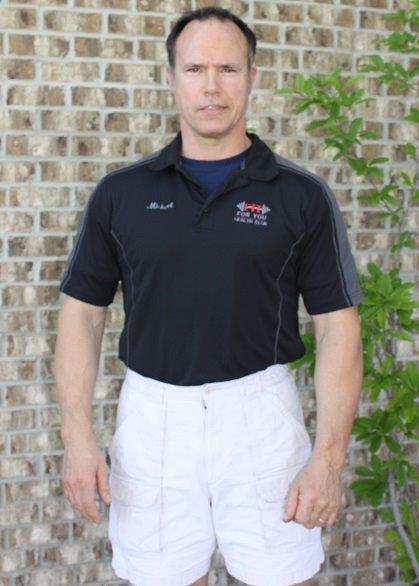 Michael Johns – Personal Trainer
I've been a Personal Trainer at Fit For You 3-years and have actually been in the fitness industry since I was 15 years old. I've been training my own body at least that long. In High School I was an avid participator in all sports. I took Masters, Grand Masters and the Short Mans Class in 2013. Training is a passion of mine and enjoyment is received by giving my clients the many years of expertise & knowledge I have come to learn over time. Individuals that want to maintain a healthy lifestyle, learn about nutritional plans, future body builders and current body builders are just a few examples of who I currently train.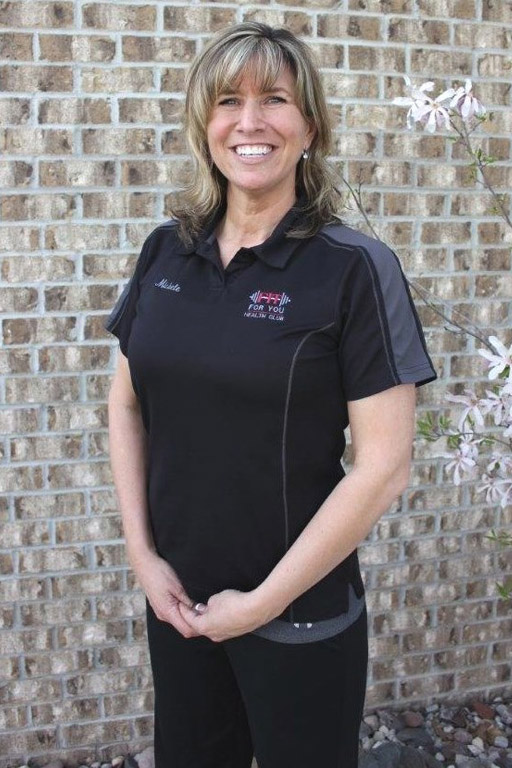 Michele GauthierGeneral Manager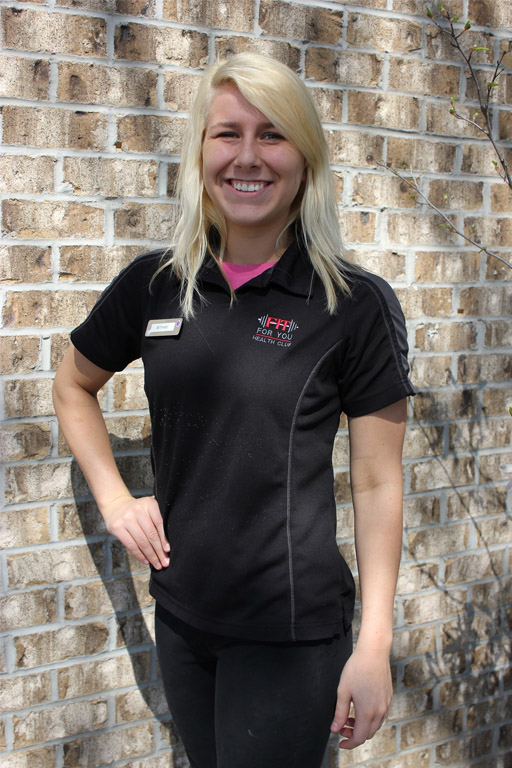 Bethany LawsonLead Front Desk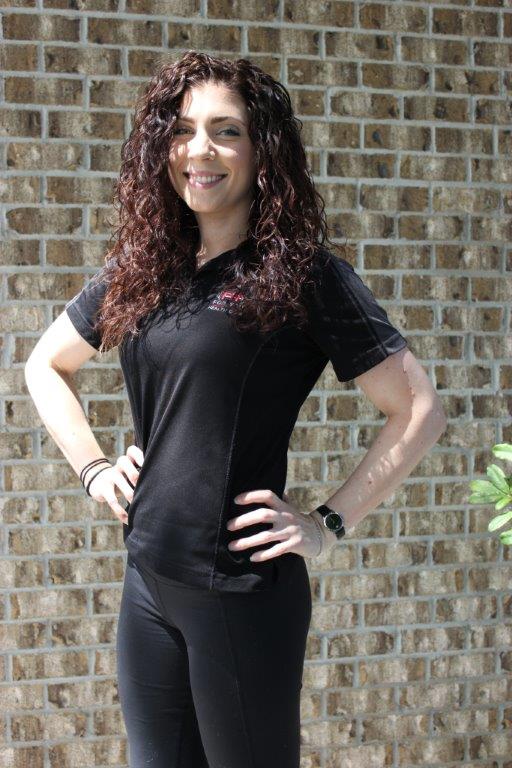 Samantha KernOffice Manager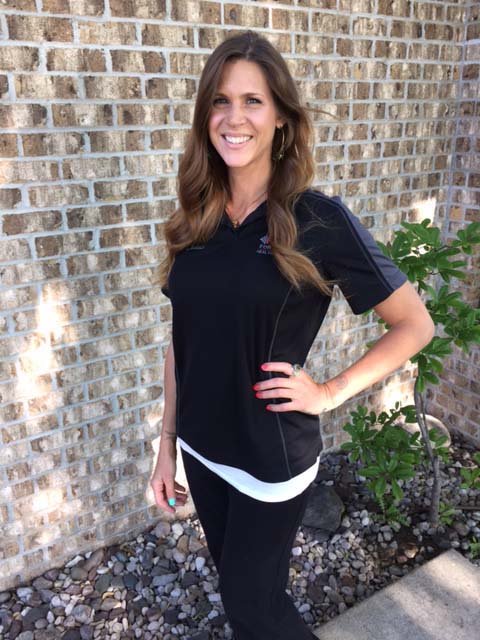 Jessica Skiver
Front Desk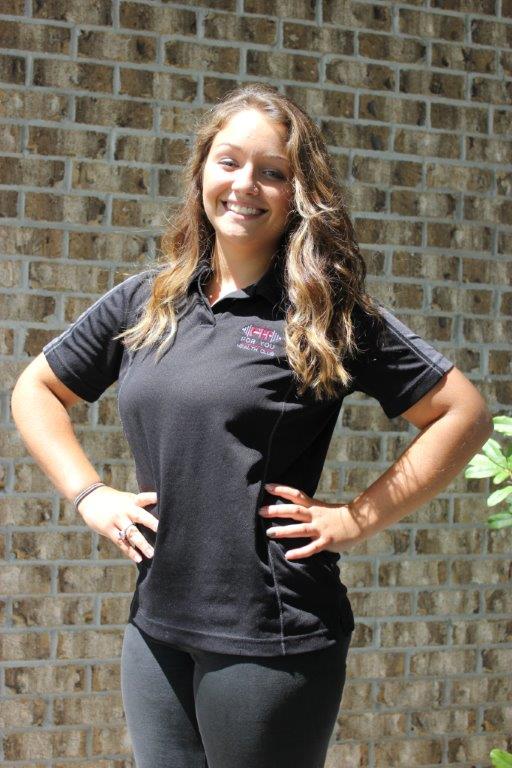 Leah GauthierFront Desk