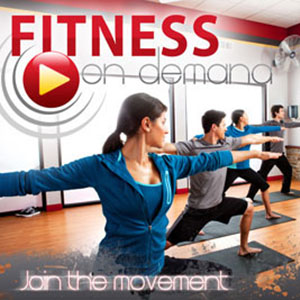 FITNESS ON DEMAND
Visit our Fitness on Demand on your time. Run any class anytime… whenever your ready! With over 100 classes to choose from anytime such as cardio classes, strength classes, dance classes, cycling classes, flexibility, with over 20 different instructors. Because when it's Fitness on Demand, it's Fit For You!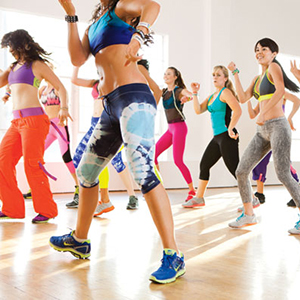 ZUMBA® TONING
Combines targeted body-sculpting exercises and high-energy cardio work with Latin-infused Zumba® moves to create a calorie-torching, strength-training dance fitness-party. You will learn how to use lightweight, maraca-like Toning Sticks to enhance rhythm and tone all their target zones, including arms, abs, glutes and thighs. Zumba® Toning is the perfect way for enthusiasts to sculpt their bodies naturally while having a total blast.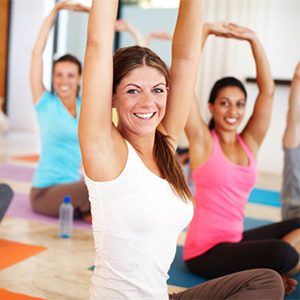 GENTLE YOGA
A slower paced mind body workout appropriate for seniors or for students who simply prefer to move at a slower pace. This class will enhance balance, build core strength, improve flexibility, and increase range of motion. The option of using a chair during this class is available. Please bring your yoga mat.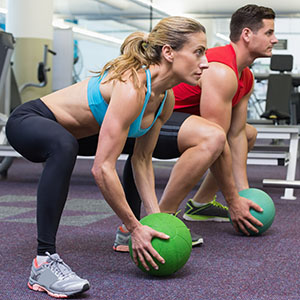 FUNCTIONALLY TONED
A total body circuit style workout consisting of functional exercises to help with everyday life. this class also incorporates plyometrics, strength, agility and aerobic exercises designed to burn calories while working your body head to toe.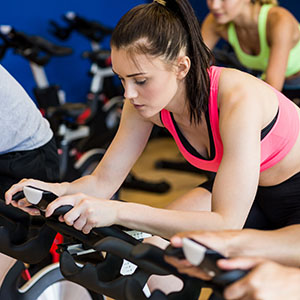 SPIN & SCULPT
Give this 50 minute heart-pumping and muscle building workout a try! This class takes place mostly on the cycling bikes but with strength training and core exercise mixed in-between. It is a great way to get the most out of one workout!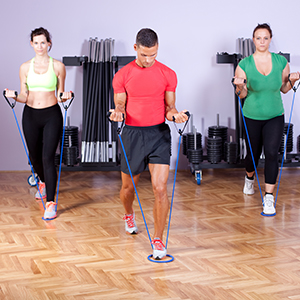 FUNCTIONAL
This class is a full body fitness class utilizing the following weighted resistance, band resistance, balance and stability training, combined with old school calisthenics. This class is open and ideal for everyone who does not have limited mobility.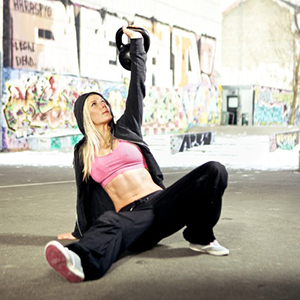 CORE FITNESS
You target every aspect of fitness using functional movements. Training kettlebells you will gain tighter legs, glutes, back, arms, and abdominals. It is the ultimate core workout, while developing your cardiovascular condition, power, stability, flexibility, balance, and agility. The amount of calories you can burn using kettlebells can be amazingly high as many as twice the amount of traditional cardio.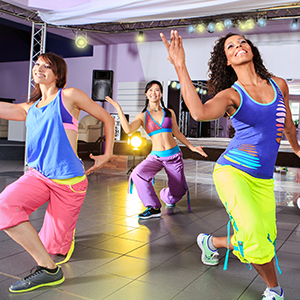 ZUMBA® GOLD
Zumba® Gold targets the largest growing segment of the population: baby boomers. It takes the Zumba® formula and modifies the moves and pacing to suit the needs of the active older participants, as well as those just starting their journey to a fit and healthy lifestyle.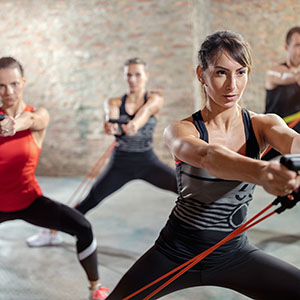 CARDIO STRENGTH FUSION
Strength training from head to toe mixed with heart pounding cardio conditioning to ignite your metabolism and incinerate calories. Improve flexibility, agility, strength and endurance in this fast paced, high energy class.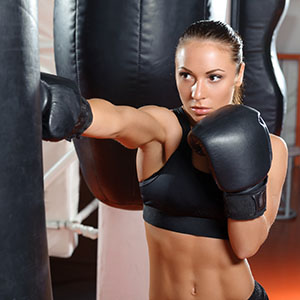 BOXING & CONDITIONING
Boxing is a complex exercise that targets both the body and enhances the mind. Through various bag work, mitt work and functional training, this class aims to work the body and mind in cohesive balance. Targeting fundamentals such as balance, stability and focus. This class will help you achieve the best pound per pound version of yourself.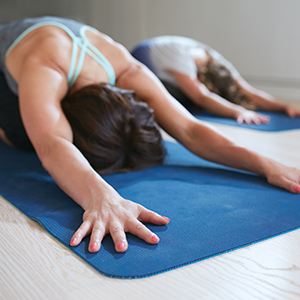 MIXED LEVEL YOGA
Mixed level Yoga will tone the entire body, enhance balance, improve flexibility and build core strength by combining traditional fitness training, focused breathing and strength building through yoga poses. The pace is energetic yet comfortable. Participants are encouraged to listen to their bodies and to work at their own perfect pace. The result is a mind-body workout that improves health, athletic performance and mental acuity in people of all ages and fitness levels.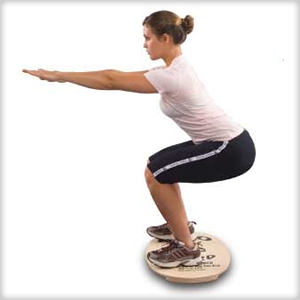 INDO BOARD, BALANCE & FUNCTION
Intermediate level; Utilizing Indo Board founder, Hunter Joslin's method of mind and body awareness, you will begin at an intermediate level of controlled breathing, body position and functional rotation, all while "riding" various balance specific tools such as Indo Boards. The class is designed to keep you focused and challenged, then slowly and safely advance to a higher level. A fun, useful and exciting class that will awaken your mind.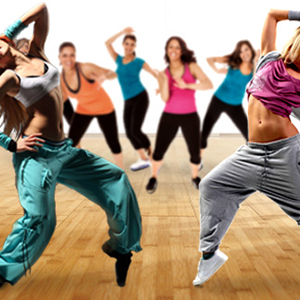 ZUMBA®
Join the latest fitness craze. Zumba® is a fusion of Latin and international music that creates a dynamic, exciting, and effective fitness experience.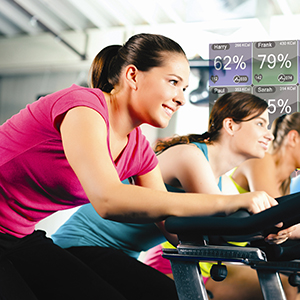 CYCLEFIT
Whether jumps, climbs, or endurance riding, you will feel exhilarated. Indoor cycling improves cardiovascular fitness and increases overall strength. Ride your way to the top to FEEL the POWER.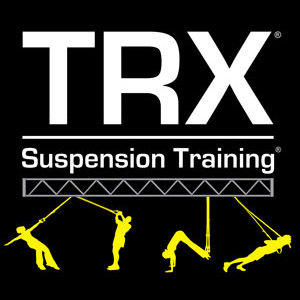 TRX® SUSPENSION
TRX® stands for "Total-Body Resistance Exercise," best-in-class workout system that leverages gravity and you body-weight to perform hundreds of exercises. and you better believe it will work your entire body. You;re in control of how much you want to challenge yourself on each exercise – because you can simply adjust your body position to add or decrease resistance.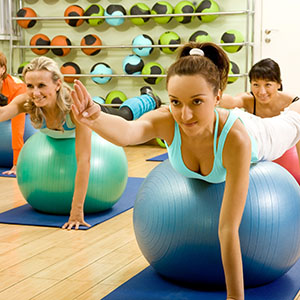 BALANCE & BOARDS
Intermediate to Advanced levels: A progressive program designed to "wire" your brain to your body, then maintain and improve your balance as you move through multiple planes (train in 3-D). You'll work with a variety of balance equipment and instructions designed to challenge and keep you focused on the moment.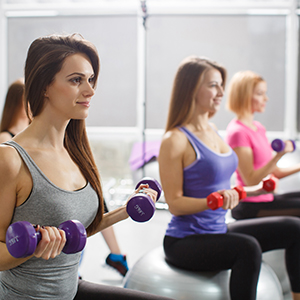 CARDIO STRENGTH FUSION
Strength training from head to toe mixed with heart pounding cardio conditioning to ignite your metabolism and incinerate calories. Improve flexibility, agility, strength and endurance in the fast paced, high energy class.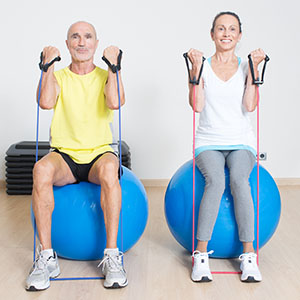 SENIOR BALANCE & STABILITY
Specifically designed to reacquaint your mind and body with stabilization and balance exercises that will keep you challenged, engaged and improve your qualify of life. With 2 instructors, the benefits of "one on one" assistance in a class setting will accelerated progress. Read More >>